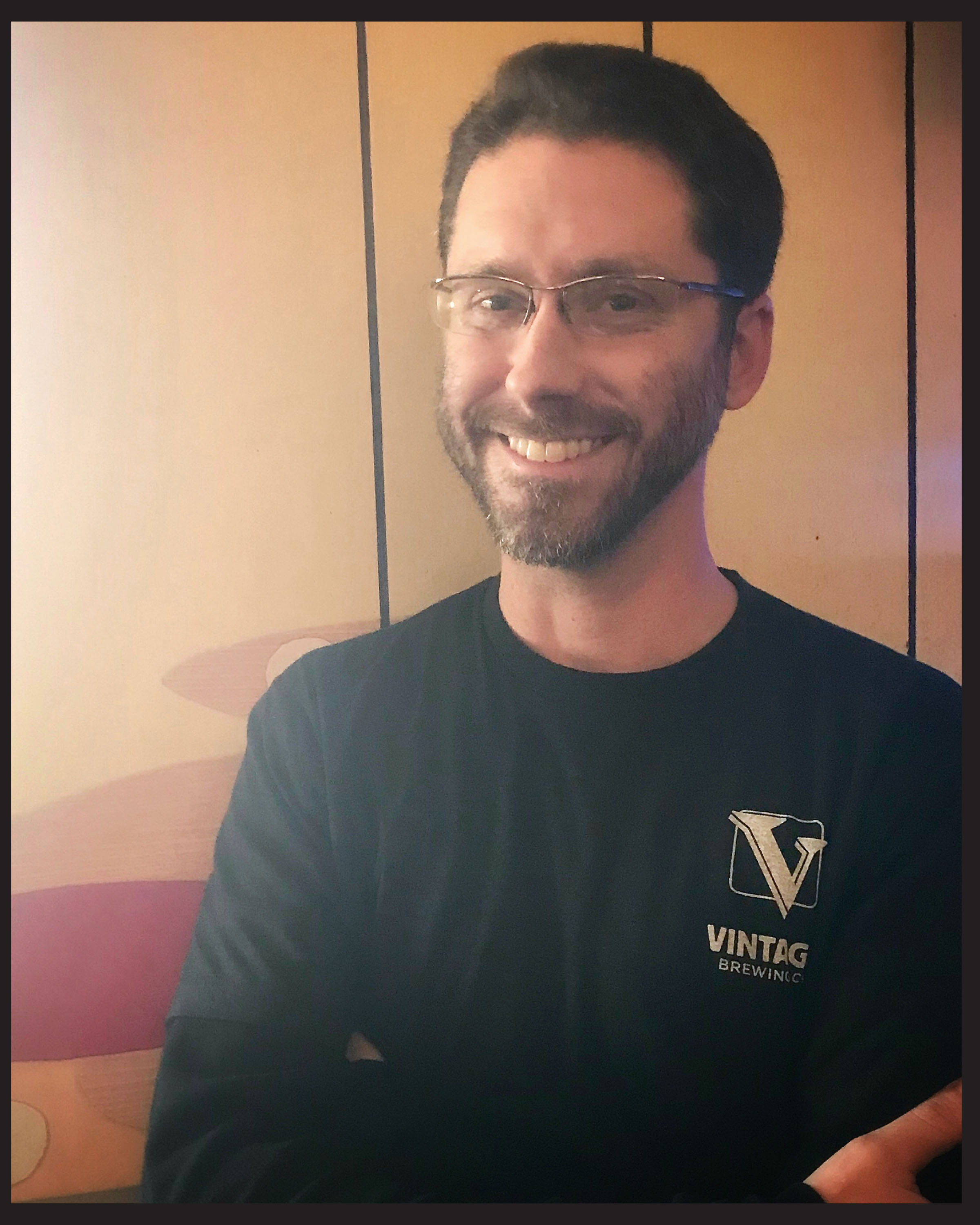 Introducing the New General Manager at Vintage Brewing Company – Madison!
There has been a lot of exciting growth for the VBC business with the opening of our new brewery and brewpub in Sauk City. This expansion has required our team to happily adapt and grow, in order to keep up with all of the incredible changes. This week, we are excited to introduce Todd Hasselbacher who is currently in training to take over as General Manager of Vintage Brewing Company-Madison. The current GM, Rory Nienajadlo, will be moving up to a Regional Manager position, overseeing all Vintage Brewing Company operations. We would love for you to get to know the newest member of our family by reading this letter from the man himself.
To Vintage enthusiasts,
I'm a Wisconsin boy, born and raised in Neenah. I graduated from UW Stevens Point with a degree in psychology and I found studying to be not nearly as fun as my work! I continued my service and hospitality 'education' in Milwaukee, where I was with the Bartolotta restaurant group for about 10 years. There I fell in love with Italian food, cuisine, and wine; which lead me to a tour of Italy to eat as much as I could and visit wineries. I got to see some of the best vineyards in Toscana, Abruzzo, the Veneto, Alto-Agide, and Piemonte. The handcrafted Tajarin Pasta, fresh lamb, and fried frog were some of the most memorable experiences. The friends I met along the way were incredibly hospitable and proud of their local cuisine, it was an absolute delight to break bread together and share their wine.  Someday I can tell you my story about Casu Marzu, Pecorino (Sheep's Milk Cheese) Sardo (from Sardinia)…you may just not believe me.
Recently, I moved to Madison from Minocqua, where I was the General Manager of Minocqua Brewing Company. My girlfriend and I were excited to move to the city, with all its great beer culture, bike trails, and forward-thinking people. Since getting to Vintage Brewing Co. I have gotten the opportunity to train in the kitchen, the brewery and am now seeing the front of house. It's been great to work with Chef Casey and Brewmaster Scott. With their passion, creativity, and attention to detail, it is clear to see why this has been such a successful restaurant. The staff has been very gracious and helpful, and we are fortunate to have individuals who take pride in their establishment and work as a team.
I look forward to meeting the regulars, engaging in conversation, and making new friends. Personally, I like the Blues, beer and playing tennis. I hope to bring my enthusiasm for great service and product to everyone who walks through our doors. I love to talk about the details of our product, meaning food, beer, spirits, and wine. Although the new Sauk City location is all the news, please come visit us on Whitney Way and say hi!
Regards, Todd
Todd has already proven to be an excellent addition to the Vintage family, working hard and learning quickly, in order to take over the GM position. His perspective and insight will no doubt lead to a continuation of the fun, relaxed, and enjoyable VBC atmosphere and ensure that our service runs as smooth as ever!
Thanks for reading today, make sure to keep your eye out for future blog posts. Contact us on Facebook  or comment below if there are any topics that you are interested in hearing about, we will do our best to provide information that is both intriguing and relevant to you – VBC Team.