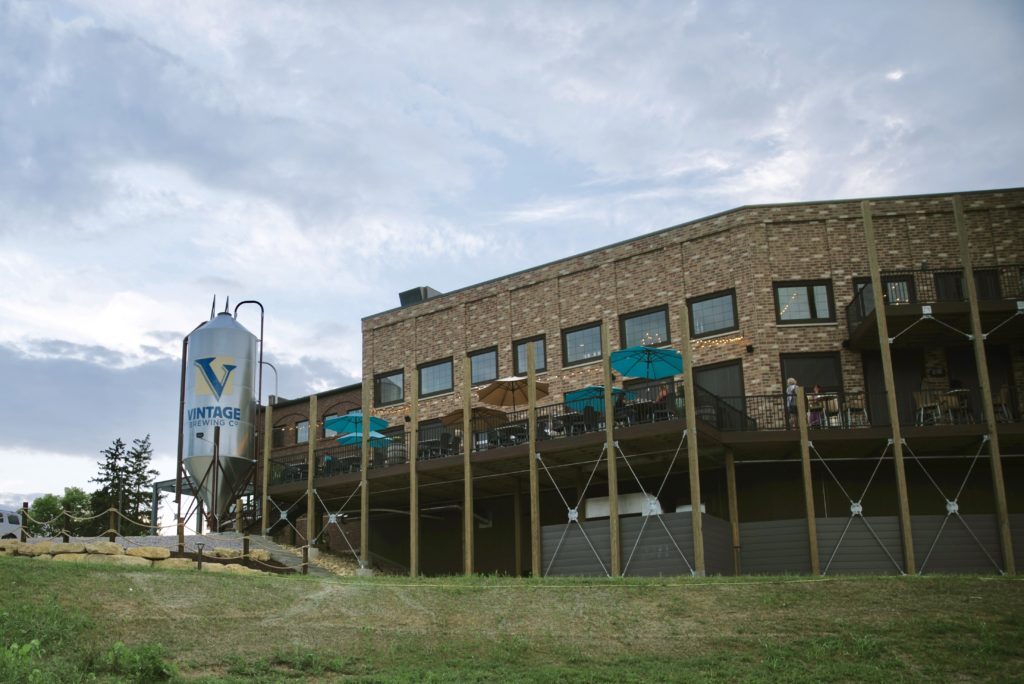 Earth Day 2019!
As a local & family owned business we take on many responsibilities. Besides serving quality food & Brews, using locally sourced ingredients, and giving back to the community, we also try to do our small part to show love to our planet and future generations.
What we are most proud of at our Sauk City facility is our refrigeration & chiller system. Our system takes the heat out of our shipping cooler, food walk-in cooler, walk-in freezer, and glycol for the brewery, and uses it to heat the water for the building. The system also heats the building in the winter when we do not need the hot water. In 2018 we received the Energy Excellence Award from Focus on Energy for the system. The whole facility uses 95% led lighting as well. Pretty slick!
In efforts to practice sustainability we source our meats from a local farm who feeds off our spent grain from brewing. We also own a small heard of cattle to limit waste and ensure respectful treatment of the animals.
A small change we implemented in 2018 is eliminating the single use plastic straws most restaurants place in water or soda. One straw takes 200 years to break down into tiny toxic particles. The US and UK alone toss nearly 550 million plastic straws per day! Very little ends up recycled and much of the waste ends up in the ocean. We no longer stock plastic straws at any of our facilities. Eco friendly straws are available upon request! We also ask that if you would like a water with your experience at a Vintage establishment to simply ask your server who will happily provide one for you. Due to waste, we no longer immediately provide water.
Our next goal is the installation of solar panels at our Sauk City location, all wiring and fitting is already in place, so we hope to attain the panels in the near future!
We are making efforts in all areas of our organization to reduce waste, and be conscious of our environment and all who inhabit it. If you ever see an area we can improve upon, let us know! We are always working to improve our efforts. Happy Earth Day everyone!
Recent Posts
Archives
Categories