We have two main options for a ceremony.
First is in an indoor ceremony option. This ceremony will take place in our banquet room on the second floor of the Brewery. This option is recommended for 60 guests or under. Chairs and minimal decor will be provided. for more information on ceremony pricing please contact our coordinator or book a tour!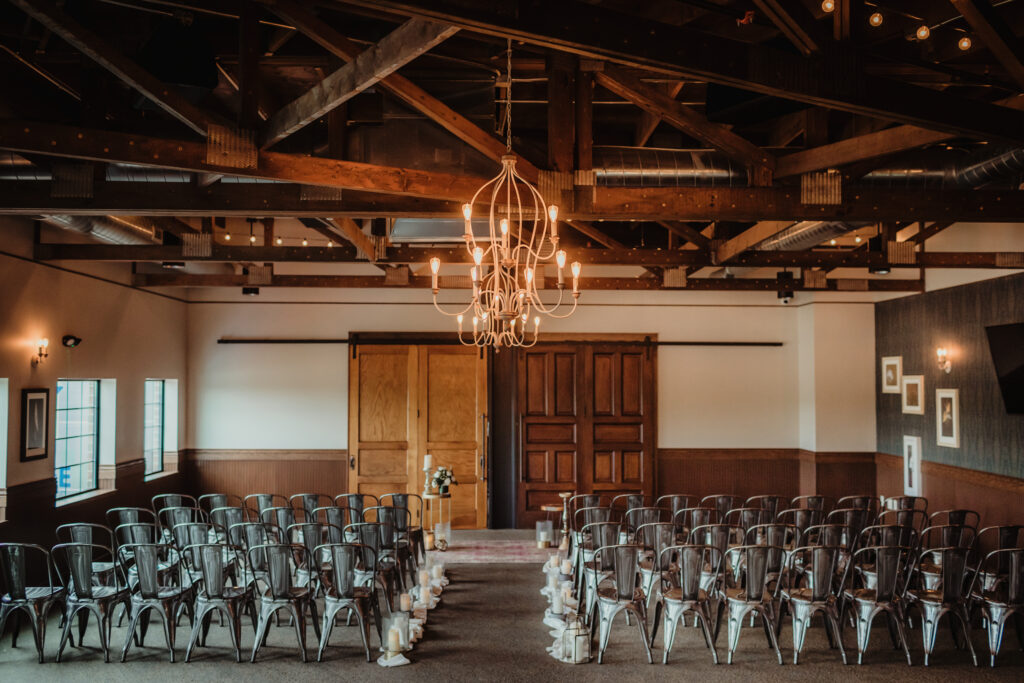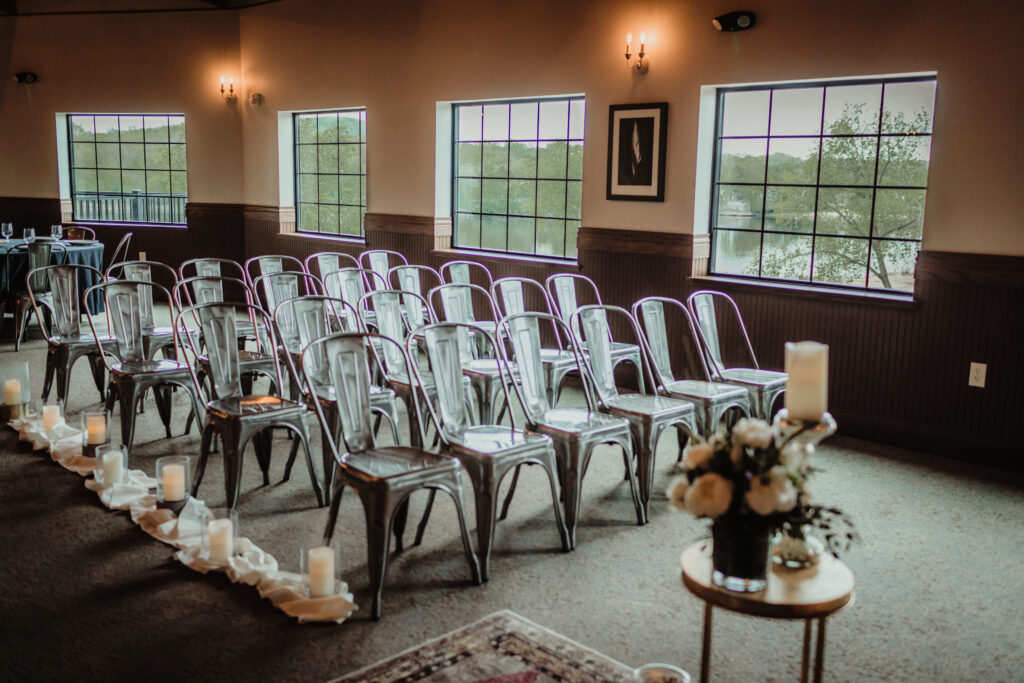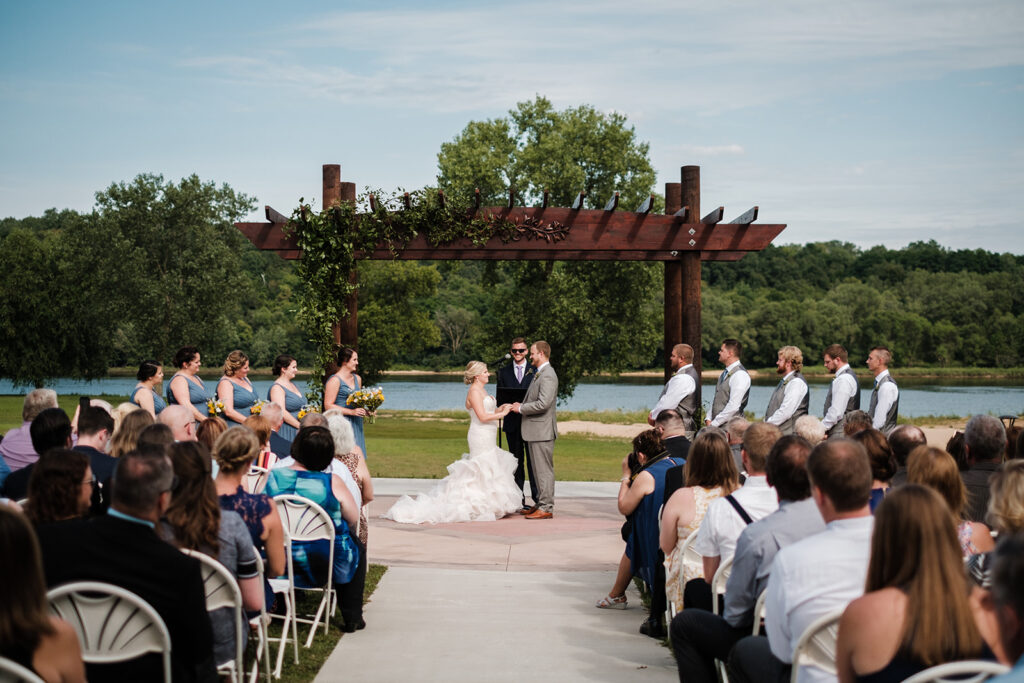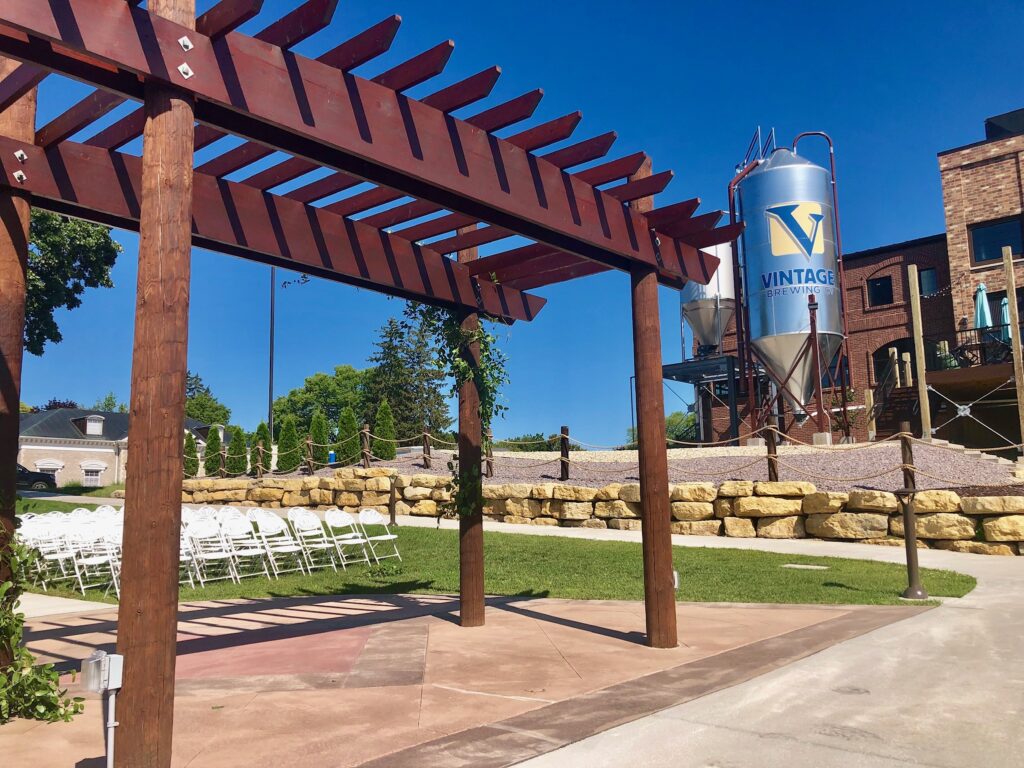 The other is an outdoor ceremony at the historic Hahn house. We are fortunate to have a beautiful ceremony space set steps away from our patio. The hahn house is owned and operated by the village and is on the historic registry. The space is open to rent as a dressing or pre-ceremony room and as a perfect place for you to say I do! The set up includes a beautiful wood pergola and the backdrop, the Wisconsin River. Power and single restroom are also available. The outdoor ceremony space is $50 to reserve and the brides room and outdoor ceremony space together are $150 to reserve.
"The Hahn Riverfront Park is located at 626 Water Street in Sauk City, next to Vintage Brewing Company. This inviting outdoor green space faces the beautiful Wisconsin River and is a perfect setting for an outdoor wedding. The concrete area with newly built wooden pergola is an ideal place for the ceremony to take place. The sidewalk dividing the green space leads to the historic Hahn House, where the lower level can be rented out as a place for the bride/bridesmaids to get ready before the ceremony begins. See the links below for the informational flyer and park rental application.
Please contact the Village of Sauk City at 608-643-3932 or email village@saukcity.net to make arrangements for renting out either the outdoor area and/or the lower level of the Hahn House." – Village of Sauk City
Hahn Park $50
Hahn House – Lower Level $100
View more ceremony photos: