Beer Garden
Beer Garden 2019 Season Kick Off party April 28th!
Beer Garden Guidelines:
Service for the beer garden is available at the bar 
Tables are shared, make new friends!
Smoking is permitted in the Beer Garden. (Please be respectful of others)
Leashed dogs are allowed during open hours. We reserve the right to ask dogs to leave if they are causing a disturbance.
Growlers, crowlers and bombers (our To Go containers for beer) are not allowed to be consumed on site.
Snacks are available for purchase at the bar. For full service dining, please see the host at the main entrance to the building.
Please no glass in the beer garden or on the deck. Plastic cups are available at the beer garden bar.
All alcoholic beverages must be kept inside the gated area.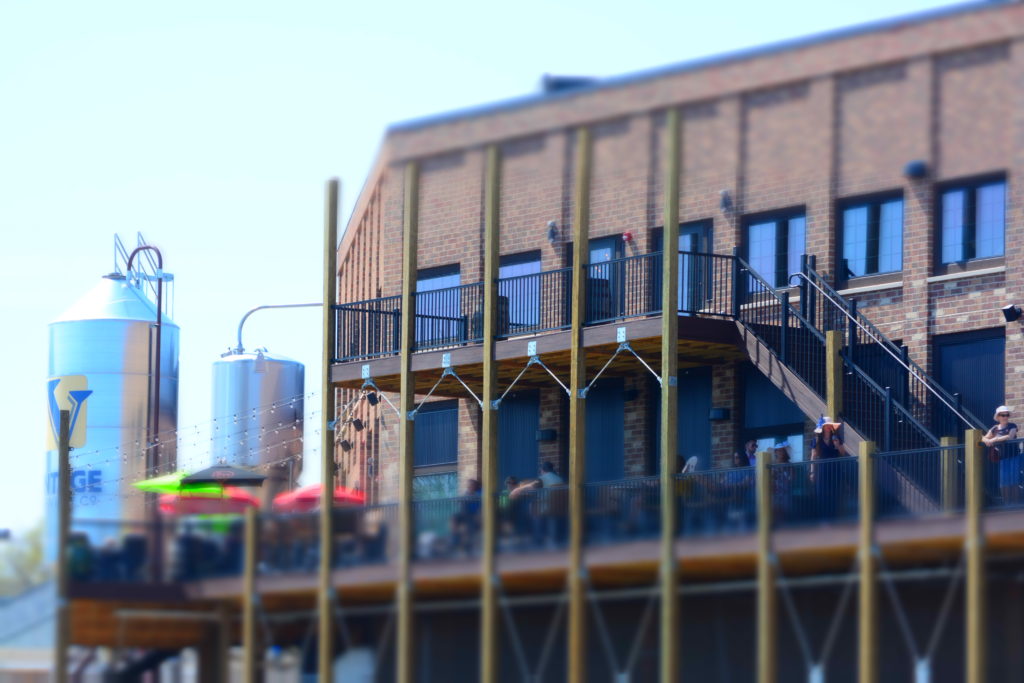 Hours
Memorial Day – Labor Day
Monday –
Friday
: 4 pm – close
Saturday
 – 
Sunday:
12 pm – close
Weather permitting
What's a Beer garden?
German style beer gardens have come and gone and come again in America. Beer gardens trace their origin to Munich, Germany. Brewers dug out cellars for their beer next to the Isar River to help keep their beer cool and fresh. They covered the ground with gravel and planted chestnut trees to help keep shade on the ground over the cellar. Eventually, they added picnic tables and started serving beer out the the cellars and thus the beer garden was born!
Beer gardens became really popular in America in the late 1800's, especially in Milwaukee, WI. Pabst, Schlitz, Miller and Blatz all had their own beer gardens in the city with some featuring carnival rides, concerts and fish frys. A very dark time descended on America in 1920  with the advent of Prohibition and beer gardens were shuttered around the country. But in 1933, Prohibition was repealed and the nation rejoiced with a raised glass of beer!
Enjoy our beer garden beautifully situated on the Wisconsin River.