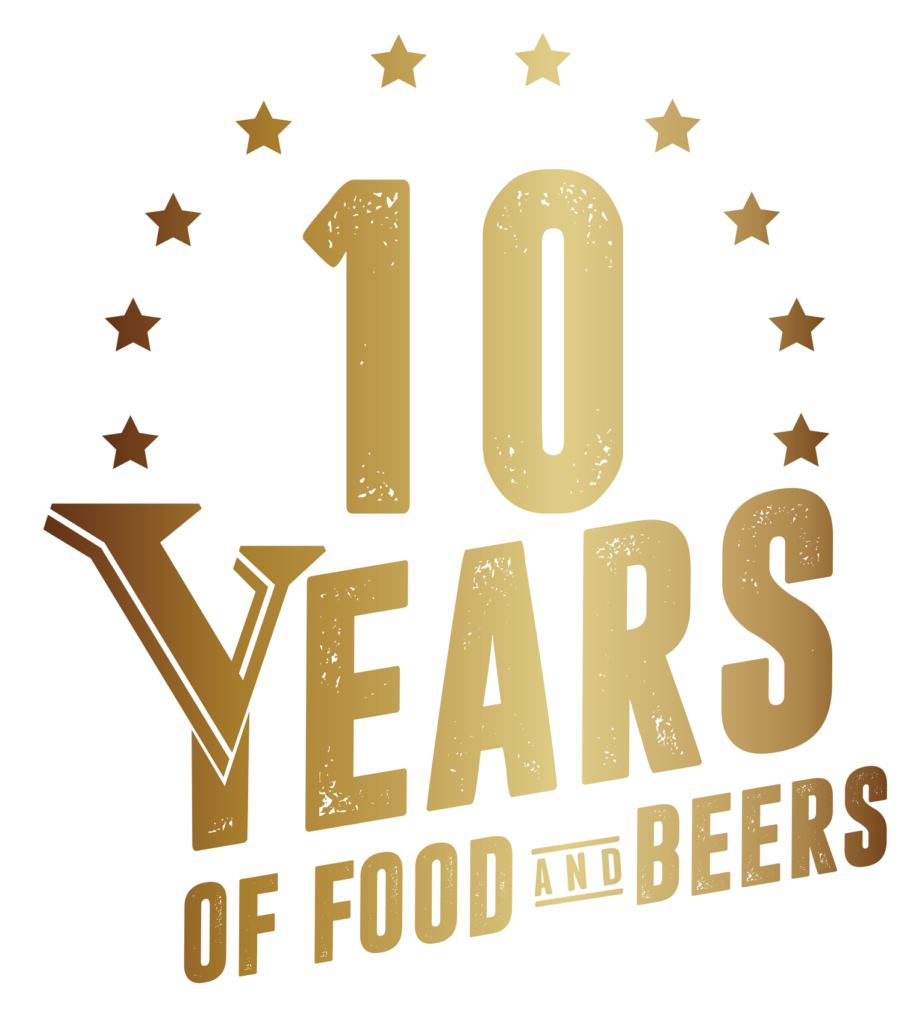 Enjoy our throw back specials all month as a part of our 10 years of Food and Beer Celebration. For more details on our celebrations check out our Facebook events!
Appetizer $9
Pot Roast Balls
Braised beef, mashed potatoes, & roasted vegetables, beer battered & served with beef gravy & scallions.
Salad $13
Chopped Cobb
Grilled chicken, crumbled bacon, hard boiled eggs, tomatoes, onions, bleu cheese crumbles, French & ranch dressing.
Sandwich $11
Cranberry Chicken Salad
House-made cranberry chicken salad, Swiss cheese, lettuce, & tomato on a Croissant. Contains nuts.
Burger $14.50
Aged Smash burger
Aged beef patty* topped with aged cheddar, Vintage sauce, frickle, & shredded lettuce on a sesame bun
Entree  $14.50
Chicken pot pie
House-made filling topped with buttermilk biscuits.
Dessert $6.50
Chocolate creme brûlée
Butterfinger crumble, & whipped cream